The Best Lodging in Town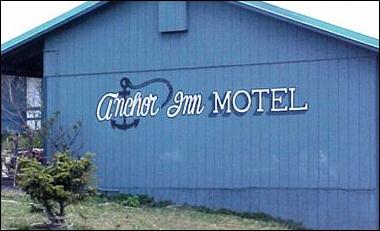 At the Anchor Inn Motel you will find comfortable, affordable rooms. We offer a wide range of rooms including single and double occupancy, kitchenettes, non-smoking and harbor view rooms. Most of our rooms now have microwave ovens and refrigerators. We offer free shuttle service to and from the airport and the harbor. Along with friendly service comes a complimentary continental breakfast, satellite TV and fresh coffee every morning.
Changes are underway at the Anchor Inn Motel! We now have several rooms with Broadband wireless internet access available. Unlimited internet access in these rooms is $9.95 for a 24 hour period.
Car Rental Available
We now have a Chevrolet Equinox or Chevrolet Silverado available for daily rental. Rates are $110.00 per day with tax $125.40